The Most
powerful
Solution On The Market
The Ultimate Tool for real-Time hair
FiberShop is a standalone tool specially developed for creating high-quality hair and fur for games.
Workflow in FiberShop is super fast and easy to learn. All boring and time-consuming tasks will be done automatically and you only work on your design.
FiberShop is a mix of powerful procedural modifiers and hand drawing brushes. You can control the hair by changing the parameters or directly drawing the hairs by brush or mixing both.
Create any variation of hairs in seconds with the power of procedural modifiers.
Modify each block of hair separately by adding new modifiers and simply repositioning them by clicking and dragging in 2D space.
Both design and coloring processes are Layer-Based. Each block can have unlimited layers of modifiers or color filters.
Texture size and aspect ratio can change at any time without losing any data or quality.
Use hand-draw brush to draw hairs in any form and flow. It creates 3D hairs by simply drawing some curve strokes on UV space.
All procedural modifiers can apply on hand draw hairs, density and other parameters of the hair can be changed anytime after drawing the hairs.
Preview All Passes in Real-time
See all changes and modifications in Real-Time in 2D or 3D.
Preview All passes before exporting them directly on the 3D mesh or in the 2D viewport in Real-Time.
Export 10 Different Passes in 4K
Export all available passes with one click in different file formats.
(RGBA channel packing supported)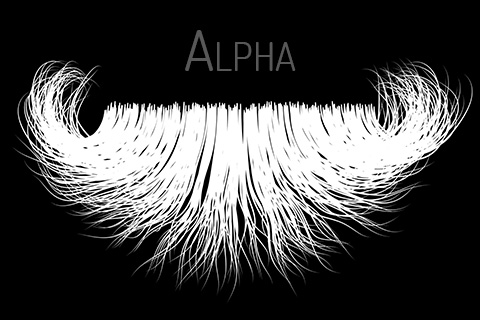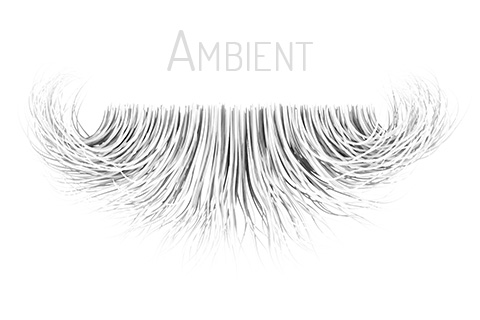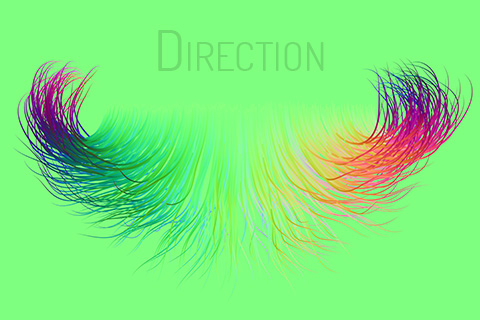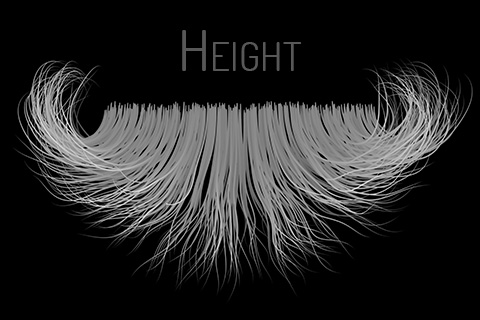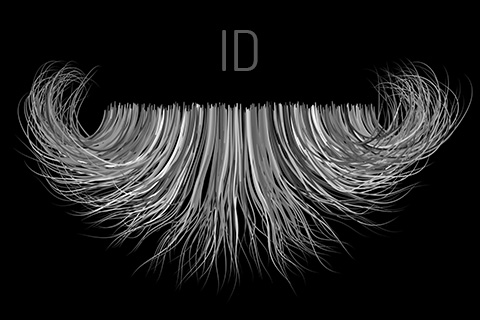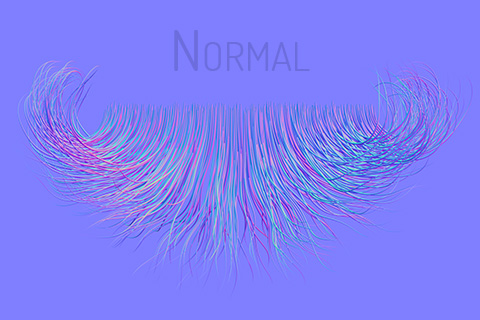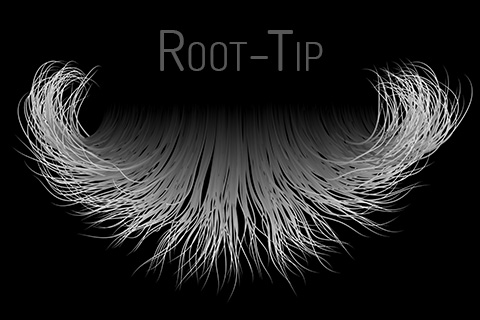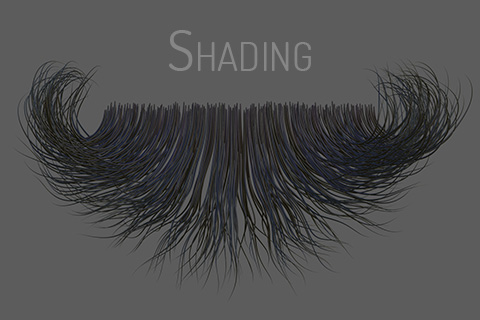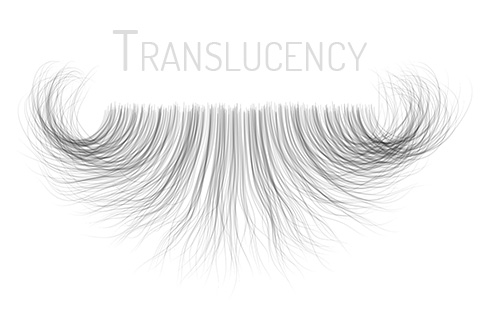 Physical Based Ambient Occlusion
FiberShop calculates the ambient occlusion in real-time progressive mode directly from 3D meshes and the result is physical based, opposite of many other solutions that fake the AO from 2D passes.
AO settings can be adjusted in real-time.
FiberShop supports two methods of exporting textures:
Simple mode and Advanced mode.


Simple mode: Each pass will export as a separate image file.


Advanced mode: Full control of each output image R, G, B, A channels.
Pack different maps in RGBA channels of a single image file.
Advanced Layer-Based Texturing
Modify passes before export or create a stunning albedo texture with the power of the Layer-Based color filter system.
Add and blend any number of color filters to each pass and see the PBR preview result in Real-Time.
Export Everything to any Software
Export Everything to any other software. (Maya, ZBrush, blender, and … )
For advanced purposes, you can simply transfer the FiberShop scene into any other software and render engine that supports the FBX file format.
2D Textures (10 different passes in 4k)
3D Fiber Meshes
3D UV-Ready Hair-Cards
3D Matched Camera
Direction pass as vertex color (as poly paint in ZBrush) on the 3D Fiber Meshes
ID pass as vertex color (alpha channel) on the 3D Fiber Mesh
I think FiberShop has tremendous strengths in large-scale projects. It effectively creates all the sources you need for a variety of large-scale projects. Above all, different designers of various styles help create uniform and unified results. FiberShop significantly reduces the stress of maintaining hair quality within the same project and saves working hours. Now and in the future, I will use FiberShop, a powerful hair texture production tool, in every project I participate in.
Seungmin Kim
seungmingun.artstation.com
The way to make the hair texture used in the past required a lot of time and patience. I found a groundbreaking program called FiberShop while searching, and I tried the demo version and bought it right away. I recommended it to the company so that a large number of people could shorten their working hours, and they were a little relieved from the pain. I think regular updates to Fibershop are also satisfactory. Among them, Draw Mode is the best!
Hyunseok Jin
jinhyunsuk.artstation.com
With FiberShop can achieve high-quality results in a short time. I've tried many ways, such as using Xgen or fiber mesh to get the texture of my hair, but I haven't found a way that's as easy and good as a Fibershop.
Bobbang
bobbang.artstation.com
FiberShop is simple and uncomplicated to create a hair card. And it's easy to edit, which made it very easy to test various things. No other tool is as effective as FiberShop when it comes to real-time render work.
Dadato
dadato.artstation.com
FiberShop is very simple and fast to modify, so it was possible to do efficient hair work.
Se young Lee
ff2200.artstation.com
Thanks to Fiber Shop, I was able to quickly create a luxurious hair texture.
choi yoonsuk
choiyoonsuk.artstation.com
In the previous work, I didn't know how to make hair textures and I had no choice. I only used Photoshop before. After I got the FiberShop, I don't have to spend much time anymore. It was very useful for me. Recently I got a job in a Game company and I could recommend this awesome tool to my coworkers too. I had a lot of fun with the FiberShop. Thanks for developing this tool.
Kim Heejin
kimheejin3d.artstation.com
The experience of the FiberShop was perfect. Super easy and comfortable. Fast to check the result. Doesn't crush at all and fast at every moment of using the tool. However, adding pen pressure support and more color control options will be great. I recommend FiberShop to my coworkers or other people who are making hair cards.
Summer Choi
yeorum.artstation.com
FiberShop is a powerful tool for making hair textures. What I enjoy most about using FiberShop is the ability to make quick iterations. Making changes to textures once already baked normally would be a tiresome effort. But with FiberShop, changes can be made quickly and all textures rebaked in a timely manner. The ability to draw hair clumps is an ingenious idea from the FiberShop team. I can easily create any shapes I have in mind using this tool. I've used FiberShop on many different types of hair, from straight and wavy to dreadlocks, and they hold up quite well. An essential tool for every hair and groom artist
Eric Maweja
ericmaweja.artstation.com
FiberShop really made my life a lot easier! It's made me love creating and baking textures again. Usually was mostly a very tedious slow process but with FiberShop is literally seconds, which gives you so much time to improve or change stuff without sacrificing quality. What I like most about FiberShop is discovering different ways to design a strand, every modifier you change always creates some interesting shapes that make the hair look even better than what you expected. There is still so much I have to try out and cannot wait to find out more ways to design hair strands. The "Bake Colors" tab is very helpful, especially being able to mask blocks, it is like using Photoshop without having to open Photoshop. One of the most important things is that I'm not worried anymore about testing something or fixing some parameters. It is fast, user-friendly, and creative, it motivates me to do better.
Elisa Castagner
elisacastagner.artstation.com
For the time being, I had the opportunity to use FiberShop in just one personal project. But, I stayed very excited because the software is straightforward to learn, and the interface is friendly and clear. Throughout the whole project, I needed to back to the software and improve some things, and I was stunned by how easy and fast it was.
Denian Lopes
denianlopes.artstation.com
Working with FiberShop brings me a huge improvement in my workflow. The friendly interface makes the software very intuitive, I can manage the tweaks very quickly. Another thing that I love about this software is the number of Render Passes, everything that I need is there, if needed any adjustment in the Render Passes I can just change the setup separately for each of them and get the result that I expect and with a large quality (no matter what you are doing, hair or fur the quality is just amazing). And last but not least, the documentation is just awesome, it explains very well how the software works, everytime that I have a question, I just go to the documentation and get the answer.
Alex Salles
alex_salles.artstation.com
FiberShop is simply a blessing in the sky when it comes to creating hair cards. I used the software in my pipeline to create my Katniss Everdeen character. Contrary to when I was using Maya in the past, it's easy to get the result you envisioned with a few clicks. Curls, clumps, noise, all those modifiers are easily usable for probably half the time you would spend on any other software.
Annabelle Sémaan
annaberu_chan.artstation.com
Very easy, fast and comfortable
It is a tool that I recommend to people around me after using it.
gimic
letmebreeze.artstation.com
FiberShop is incredibly useful and time-saving software, although with a bit different workflow of hair generating (compared to xGen/Ornatrix). No more setting up a scene, generating from each mesh a hair clumps, converting to geometry, and separating it into different pieces for ID map baking. A single click and you are done. Thanks to that, I can remake my hair textures as much as I want without a headache.
Aleksei Mikhailov
mrgonar.artstation.com
Advanced technical support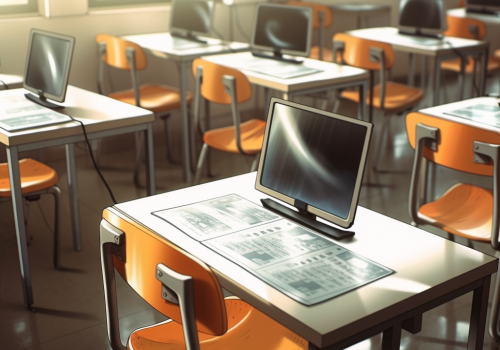 Schools can get a free perpetual license to access the full-featured version of FiberShop. This license can be used only in schools and has no limitation on the number of users, no expiration date, and access to all new versions and upcoming updates for free.

For more information contact us.
Check out our video tutorials