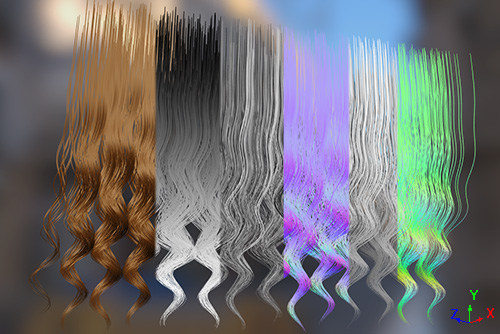 In FiberShop, See all changes and modifications in Real-Time in 2D or 3D.
Preview All passes before exporting them directly on the 3D mesh or in the 2D viewport in Real-Time.
Unlimited Number of Blocks
Create any number of blocks, modify them separately by adding new modifiers to each block and simply reposition them by click and drag in 2D space.
In Fiber Shop, both design and texturing processes are Layer-Based. Each block can have unlimited layers of modifiers or filters.
Working document (texture) size and aspect ratio can change at any time without losing any data/quality.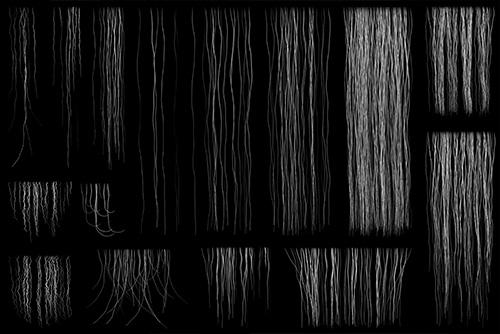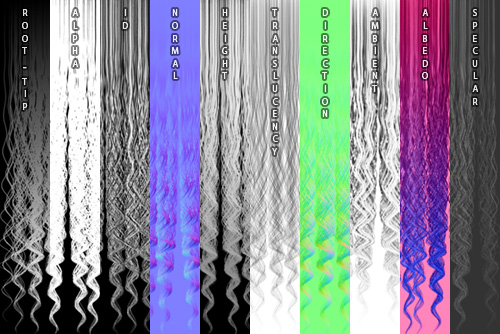 Export all available passes with one click in different file formats. (alpha channel and RGBA channel packing supported)
specular
albedo
ambient
direction(flow)
translucency
height(depth)
normal
ID
alpha(opacity)
root/tip
Physical Based Ambient Occlusion
Fiber Shop calculates the ambient occlusion in real-time progressive mode directly from 3D meshes and the result is physical based, opposite of many other solutions that fake the AO from 2D passes.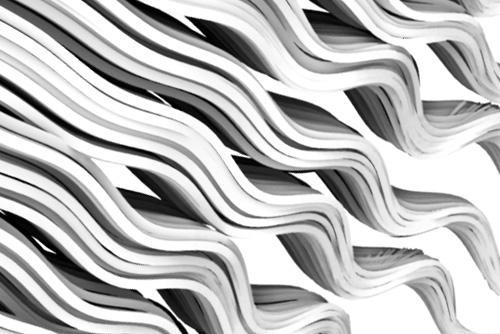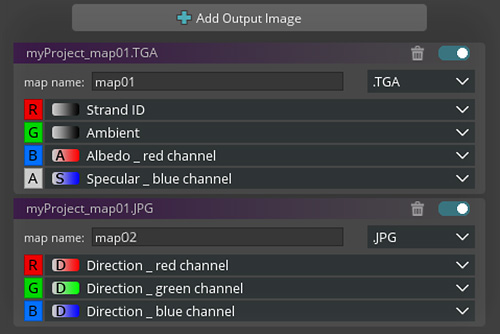 Fiber Shop supports two ways of exporting textures: Simple and Advanced.
Simple mode: Each pass will export as a separate image file.
Advanced mode: Full control of each output image RGBA channels. Pack different maps in RGBA channels of a single image file.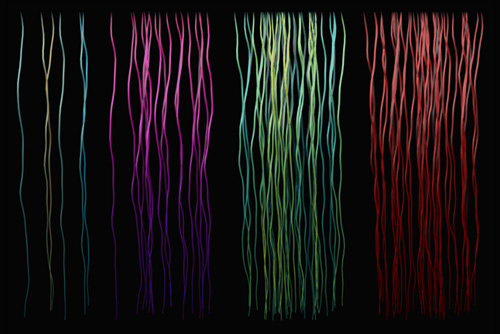 In FiberShop, Modify passes before export or create a stunning albedo texture with the power of the Layer-Based color filter system.
Add and blend any number of color filters to each pass and see the PBR preview result in Real-Time.
Export Everything to any Software
Export Everything to any other software. (Maya, ZBrush, blender, and … )
For the advanced purposes, you can simply transfer the FiberShop scene into any other software and render engine that supports the FBX file format.
2D Textures (10 different passes in 4k)
3D Fiber Mesh
3D UV-Ready Hair-Cards
3D Matched Camera
Direction pass as vertex color (as poly paint in ZBrush) on the 3D Fiber Mesh
ID pass as vertex color (alpha channel) on the 3D Fiber Mesh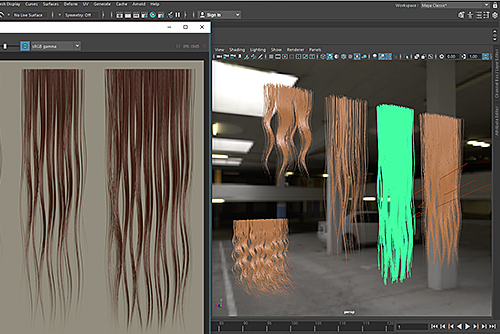 available maps for export: -albedo -alpha -specular -depth -normal -root/tip -direction -ID -ambient -translucency
available maps for export in free version: -albedo -alpha -specular -depth/height -ambient -translucency